Heather Carter is a member of the Arizona House of Representatives serving the constituents of Arizona and Legislative District 15. During her tenure, Representative Carter has earned a reputation for applying conservative solutions to complex state issues including health care, education, public safety and the economy. Legislative District 15 covers north Phoenix, Scottsdale, Glendale and Cave Creek areas. She is currently a candidate for Arizona State Senate in LD15.
More endorsements will be announced throughout the campaign. Click the button below to be a part of the broad coalition supporting Heather Carter for State Senate.

I endorsed Heather Carter for Arizona State Senate because of her work on Veterans issues.  She received the United Veterans Copper Shield award for sponsoring legislation designed to provide veterans with high-paying jobs and additional health care options.  As a past recipient of the award, I really appreciate her focus on veterans and their quality of life.
JIM WARING
Phoenix City Councilman

Heather Carter has become one of the most respected leaders in the Legislature over the last several years.  She has supported conservative economic growth policies, including lower taxes and fiscal responsibility.  Heather is an intelligent, dedicated and results-oriented representative whose proven record of protecting taxpayers should return her to the Capitol.  I support Heather Carter.
ANDY KUNASEK
Former Maricopa County Supervisor

Heather Carter, as State House Health Committee Chairwoman, stood with veterans, their families and Arizona's seniors. I trust her with veterans' concerns about issues related to health care, education and job training. I know she will continue those efforts in the Arizona State Senate.
JEFF C. YOUNG
LTC-Infantry, U.S. Army Reserves (Ret.), LD 15 Constituent

Heather Carter is a strong advocate for public education. She understands the life of a teacher and has fought tirelessly to better the education system in Arizona. I support heather carter and believe she is the best candidate to continue moving Arizona public education in the right direction.
AMY S.
2nd Grade Public School Teacher

As Chair of the House Health Committee, Heather has been compassionate, fair and most important of all, EFFECTIVE in enacting legislation for our patients and our profession.  It is critical that we have the moderating influence of lawmakers like Heather in our State Senate.
GRETCHEN ALEXANDER
M.D.

Representative Heather Carter has established herself as a strong advocate and leader for her district. She is unafraid to take bold stands on important issues making her a valuable asset to her constituents and Arizona. She works hard at keeping Arizona a great place to live, work and prosper. Please join me in supporting her Arizona State Senate.
BILL GATES
Maricopa County Supervisor

I am proud to endorse Heather Carter for Arizona State Senate. She has served with distinction as Chair of the House Health Committee and I'm sure she will follow up with important contributions in the Senate. She is hardworking, open to ideas and dedicated to issues important to our district and our state. My vote is with Heather!
PHILLIP B.
Constituent
Heather is so passionate about our school system.
TRUDY K
Constituent
We need people like her she's honest reliable and caring.
WINIFRED H.
Constituent

Heather is a tireless public servant. She is committed to growing our economy, creating jobs, keeping our communities safe and improving our schools. We are tremendously grateful for her voice at the Arizona State Legislature.
Scott and Andrea S.
Constituent

As a leader in the healthcare community, I have always been able to count on Rep. Carter and her leadership. Physician Assistant professional issues were always about fairness in the political process and achieving quality access to health care for Arizona citizens, all while improving how government is run. Her dedication to all people of Arizona, no less LD 15, is punctuated with excellent decision-making capabilities, hard work, and a warm diplomatic disposition.
GEOFFREY W. HOFFA
DHSc, PA-C

Patient Advocacy for all Arizonians is Heather's uncompromising trademark . My patients have no greater champion for their health in the Arizona Legislature!
ROBERT SPURNY
Constituant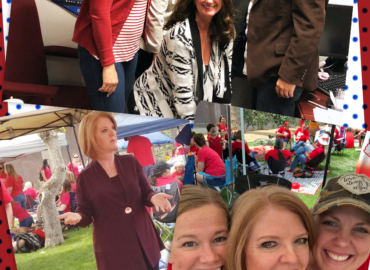 Dear Friends, I wanted to start off by thanking everyone who has been coming down to the Capitol over the […]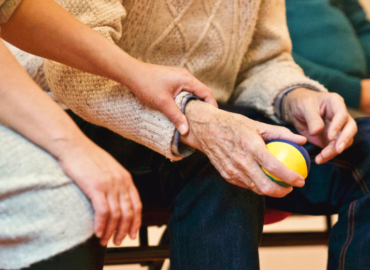 As Arizona shifts to a more preventative care, patient centered healthcare model, community health workers will play in increasingly vital […]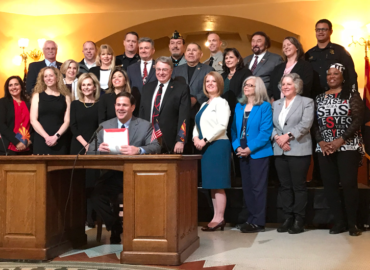 Opioid abuse is affecting communities all throughout America, including Arizona. During a six month stretch in 2017, close to 800 […]