Yesterday, the Trump Administration made a major announcement that it would direct the FDA to establish a process of removing all non-tobacco flavored e-cigarettes from the marketplace. I released the following statement after the news:
"Today, the Trump Administration announced a bold plan to quell the growing epidemic of e-cigarette use among America's youth. The Administration promised to publish rules directing the FDA to remove all non-tobacco flavored e-cigarettes from the marketplace. The tobacco industry has intentionally developed products and marketing practices designed to capture another generation of Americans with a dangerous addiction. Flavored e-cigarettes have been shown to entice kids into tobacco use and they become four times more likely to smoke cigarettes. The FDA should not delay and take immediate action to remove flavored e-cigarettes from shelves. Big tobacco posed a public health crisis to past generations, we cannot let them take another one."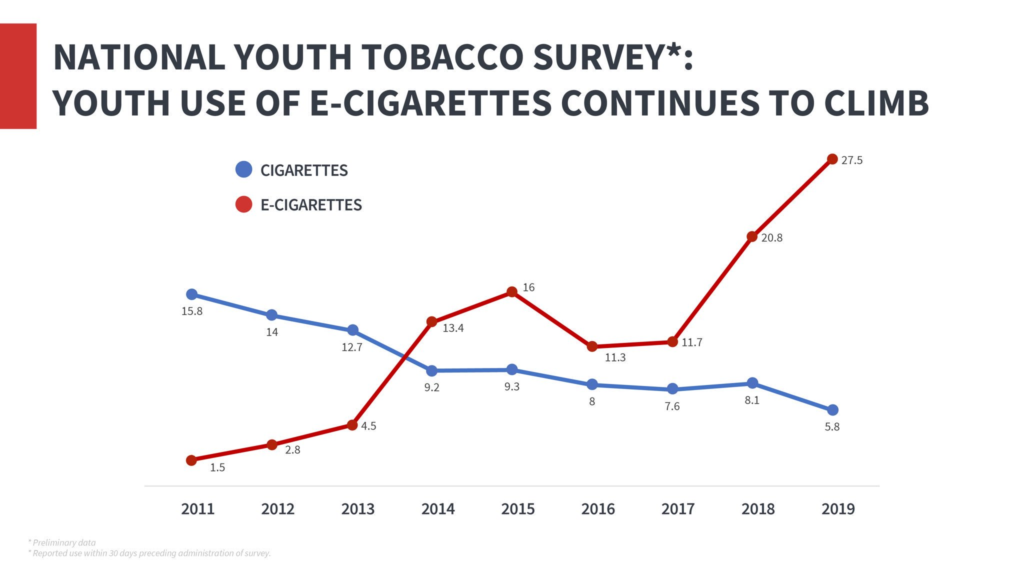 E-cigarette usage, or "vaping", is a public health epidemic intentionally deceiving our children. Last session, I introduced a bill to reclassify e-cigarettes as tobacco products to help regulate their accessibility to minors. In stepped Big Tobacco, with pockets full of money and lobbyists, who killed the bill. I will reintroduce a similar bill next session to codify a solution to this unhealthy and dangerous epidemic.
It is our job to protect our children from harm. Saving them from becoming life-long nicotine addicts is a good start.