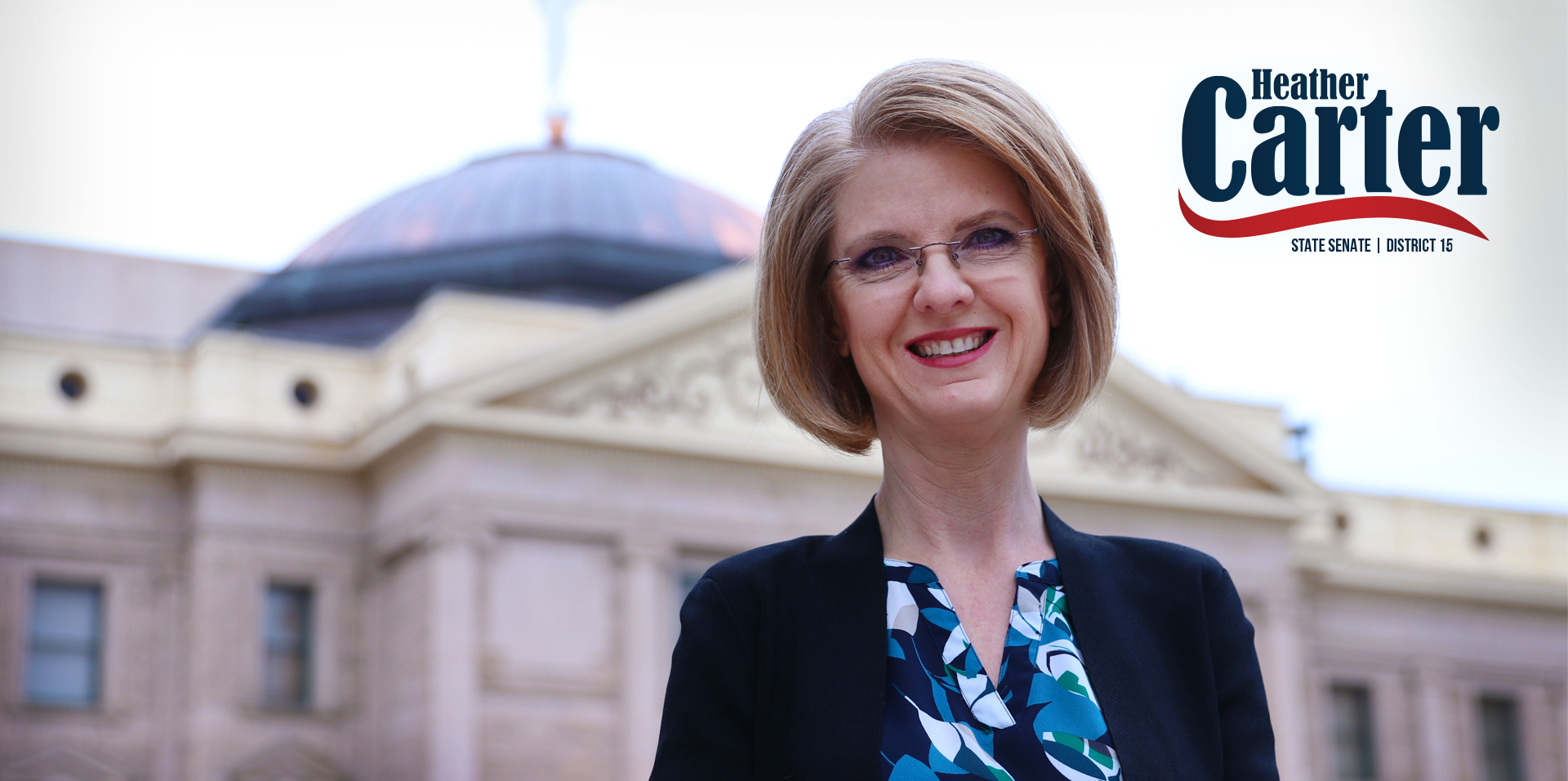 Since moving to Arizona 30 years ago, I have devoted my professional life to making Arizona the best state to live, work and prosper. One of the key elements of advancing these interests is our ability to keep state government lean and limited for our residents. Combining my experience from the private and public sectors, I understand the importance of ensuring our state government is fiscally responsible, accountable and purposeful.
First elected in 2010 and re-elected in 2012, 2014 and 2016, I have a track record of sponsoring legislation that solves complex state issues and working closely with my constituents, earning me the distinction as one of the most effective legislators at the State Capitol. As your state legislator, I've worked to streamline government, strengthen the economy, encourage job creation, improve education and fix the state's finances. I am proud to have earned numerous awards from organizations that promote pro-growth economic principles and strong family values.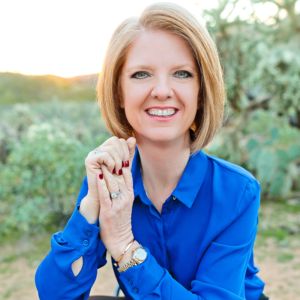 Serving as the House of Representatives Health Committee Chairwoman, I worked relentlessly to make sure our Arizona healthcare system is innovative, efficient and effective granting Arizonans access to world-class treatments right in our own backyard. I also serve as Vice-Chair of the Education Finance Committee where we reduce government regulations and unfunded mandates so our schools can excel in their primary duty – educating students. As a member of the Appropriations Committee, I have focused on balancing the state budget, implementing responsible spending practices and reforming the state tax code.
After graduating from Arizona State University with a degree in communication, I completed a master's degree in educational technology at ASU and earned a doctorate degree in education leadership from Northern Arizona University.
Currently, I am a full-time, assistant professor of practice in the Mel and Enid Zuckerman College of Public Health and associate director of the Center for Rural Health, at the University of Arizona, Phoenix Campus. Previously, I was a clinical associate professor and assistant dean at Arizona State University where I taught classes in the Mary Lou Fulton Teachers College and established the Executive Fellowship in Health Policy in the College of Nursing and Health Innovation. Previously, I was a seventh-grade teacher in the Paradise Valley Unified School District teaching middle school English and social studies. Before teaching, I worked for several local companies such as KOOL-FM, the Phoenix Suns, and Wallace Laboratories. Having worked for both small businesses and corporate employers, I understand the important role that companies of all sizes play in our economy. My goal is to put Arizona on the "fast-track" to economic prosperity for the twenty-first century. I currently live in the north Phoenix/Cave Creek area with my husband of over 20 years and my daughter, who attends a public school in the Paradise Valley Unified School District.
I hope I have earned your vote to continue my service as your State Senator. Please enjoy my new site to learn more about my record, priorities, and accomplishments.
2019
Legislator of the Year, All Arizona School Retirees Association
AZ Bio Trailblazer Award, Arizona Bio Industry Association
Best Bill Sponsor-House, Arizona Capitol Times, Best of the Capitol
Best Elected Official-Republican, Arizona Capitol Times, Best of the Capitol
Distinguished Service Award, Arizona Osteopathic Medical Association
Champion for Children, Arizona PTA
Policy Maker of the Year, Arizona Public Health Association
Champion of Education Award, Arizona School Administrators
Tech Ten Legislator, Arizona Technology Council
Arizona Community Health Workers Association, CHW Champion Award
The Arizona Chapter of the American Academy of Pediatrics, Community Partnership Award
Friend of Business, East Valley Chamber of Commerce Alliance
All Arizona School Retirees Association, Legislator of the Year
President's Award, Professional Firefighters of Arizona
2017
Legislator of the Year, All Arizona School Retirees Association
AZ Bio Trailblazer Award, Arizona Bio Industry Association
Best Bill Sponsor-House, Arizona Capitol Times, Best of the Capitol
Best Elected Official-Republican, Arizona Capitol Times, Best of the Capitol
Distinguished Service Award, Arizona Osteopathic Medical Association
Champion for Children, Arizona PTA
Policy Maker of the Year, Arizona Public Health Association
Champion of Education Award, Arizona School Administrators
Tech Ten Legislator, Arizona Technology Council
Arizona Community Health Workers Association, CHW Champion Award
The Arizona Chapter of the American Academy of Pediatrics, Community Partnership Award
Friend of Business, East Valley Chamber of Commerce Alliance
All Arizona School Retirees Association, Legislator of the Year
President's Award, Professional Firefighters of Arizona
2016
Friend of the Gifted Award, Arizona Association for Gifted and Talented
AZ Bio Trailblazer Award, Arizona Bio Industry Association
Support for Higher Education, Arizona Board of Regents
Mitch Menlove Award for Distinguished Advocacy, Arizona Health Care Association
Public Health Service Award, Arizona Medical Association
Friend of Mining, Arizona Mining Association
Legislator of the Year, Arizona Ophthalmological Society
Golden Apple Award, Arizona Parents for Education
Champion of Education Award, Arizona School Administrators
Outstanding Legislator Award, Donor Network of Arizona
2015
Women's Health Champion Award, American Congress of Obstetricians and Gynecologists
AZ Bio Trailblazer Award, Arizona Bio Industry Association
Arizona Big Shot Award, TAPI, Arizona Partnership for Immunization
Other Awards
Legislator of the Year, Arizona Academy of Family Physicians
Champion Award, Arizona Commission for the Deaf and Hard of Hearing
Legislative Friend, League of Arizona Cities and Towns
Burton Barr Award, Professional Firefighters
Arizona PTA Champion for Children Award
2014
Legislative Champion Award, American College of Physicians
Legislator of the Year Award, American Heart Association
AZ Bio Trailblazer Award, Arizona Bio Industry Association
Support for Higher Education, Arizona Board of Regents
Legislative Leadership Award, Arizona Community Action Association
ACT Advocacy Award, Arizona diabetes Caucus Committee
Distinguished Service Award, Arizona Medical Association
Legislator of the Year, Arizona Ophthalmological Society
Golden Apple Award, Arizona Parents for Education
Tech Ten Legislator of the Year Award, Arizona Technology Council
Women in Public Policy Award, Arthritis Foundation
National Distinguished Advocacy Award, Cancer Action Network
Outstanding Legislative Partner, Donate Life Arizona
Advocacy & Government Affairs Legislation Champion, March of Dimes
2013
Advocacy Award, American Diabetes Association
Heart Hero Award, American Heart Association
Legislator of the Year, Arizona Alliance for Community Health Centers
AZ Bio Trailblazer Award, Arizona Bio Industry Association
Champion of Courage and Common Ground, Arizona Business and Education Coalition (ABEC)
Best Committee Chair, Arizona Capitol Times, Best of the Capitol
Arts Hero Award, Arizona Citizens for the Arts
Breaking Barriers Award, Arizona Disability Advocacy Coalition
Charlie Stevens Award, Arizona Physical Therapy Association
Tech Ten Legislator of the Year Award, Arizona Technology Council
Copper Shield Award, Arizona Veterans Award
Distinguished Service Award, Child Health in Arizona, Phoenix Children's Hospital
The Sentinel Award, Greater Phoenix Chamber of Commerce
Special Recognition, The National Association of Social Workers, Arizona Chapter
Certificate of Appreciation, Scottsdale Healthcare
2012
Certificate of Appreciation, Arizona Autism Coalition
AZ Bio Trailblazer Award, Arizona Bio Industry Association
Legislative Appreciation Award, Arizona Hospital and Healthcare Association
Tech Ten Legislator of the Year Award, Arizona Technology Council
Champion for Arizona Families, Resolve – National Infertility Association
2011
AZ Bio Trailblazer Award, Arizona Bio Industry Association
Legislator of the Year, Arizona Manufacturers Council
Legislator of the Year, Arizona Rock Products Association
Tech Ten Legislator of the Year Award, Arizona Technology Council